info.amcv@adventisthealth-vnc.com
P16 A. Aguilar St., 8709 Valencia City
TeleConsultation Service
Our 24/7 Online Consultation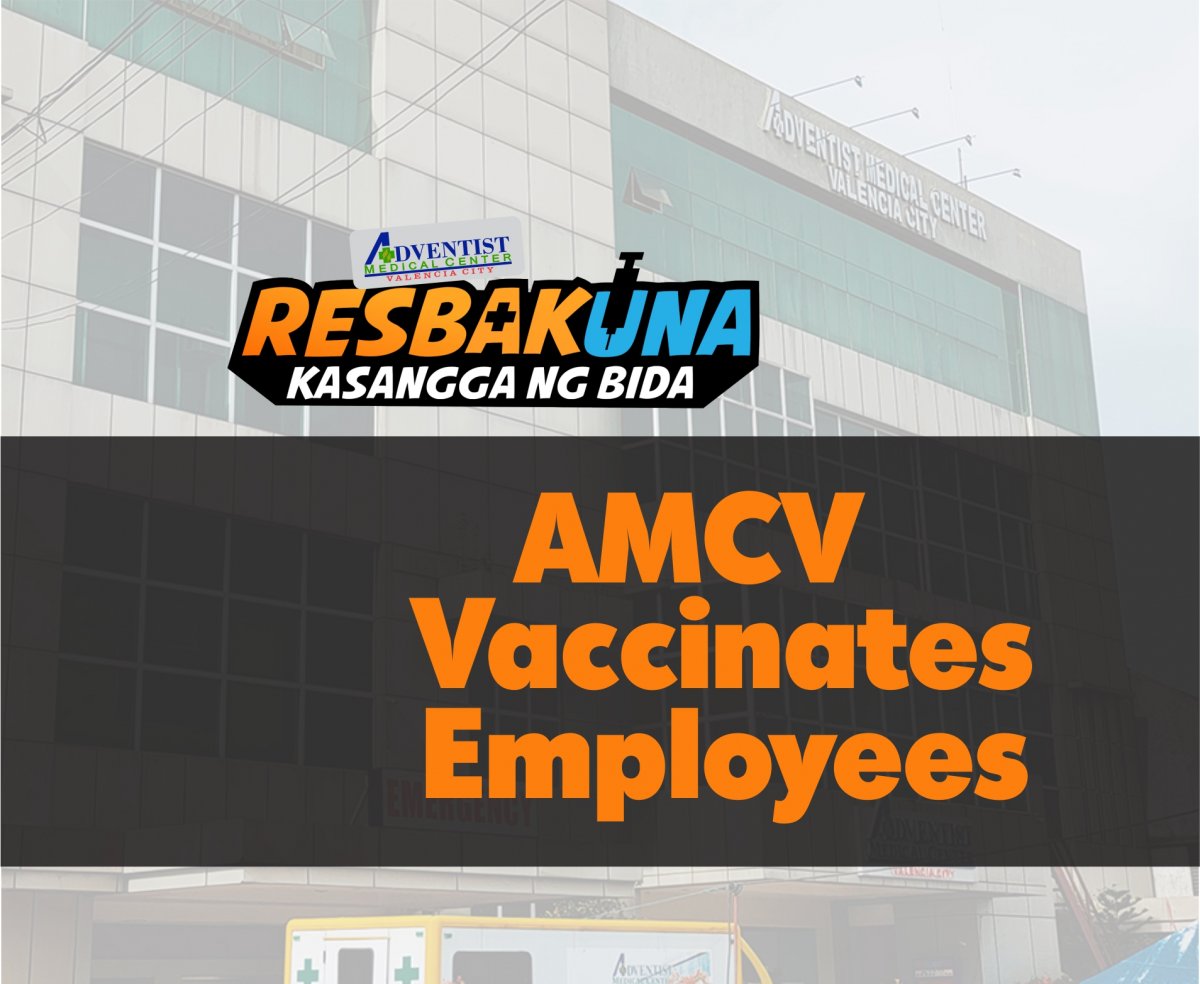 Adventist Medical Center-Valencia City, Inc. (AMCV) in coordination with the Department of Health (DOH) and the City of Valencia Local Government Unit (LGU-Valencia City) to support the vaccination program of the Philippines, fully vaccinated 200 of its employees, affiliated physicians, and outsourced personnel during the months of March and May, 2021.
Read more
Health & Wellness Webinars

Topics and schedules of webinars using Zoom platform.
or contact Jayzelle Kris Alboria 09358618109

View

Worker who are celebrating their Birthdays!

View

Where AMCV news and events are posted.

View

Gallery
Photos of AMCV activities & Documentary vidoes.

We Care; God Heals!

" We are honored that you have made Adventist Medical Center - Valencia City, Inc. (AMCV) your healthcare of choice. "
It is our privilege to serve you. We will do our best to make your stay with us comfortable as possible. If you have some concerns please do not hesitate to approach any of our personnel.